I've been playing Minecraft for a few years now, and one of the things I enjoy most about it is discovering new mods. Xray Mod is a cheat mod that allows you to see through walls and other objects in Minecraft. This can be really useful if you are trying to find an elusive ore vein or diamond mine, but Xray Mod has some serious drawbacks as well. In this article, we will talk about XRay Mod and whether or not it should be used on multiplayer servers.
XRay mode: Default keybinding: X
In the user interface, you can choose which blocks get rendered, and which don't.
You can also create additional XRay profiles, and then assign a keybinding to them in-game if you want further customizability.
Cavefinder: Default keybinding: C
Works just like XRay mode.
Cavefinder does not automatically turn on fullbright like XRay does. Therefore, you can use it to find torches or other light sources in caves.
XRay Mod 1.18.1, 1.17.1 adds X-ray vision to Minecraft, giving players the chance of seeing under roads and other surfaces. It includes fullbrightness settings so you can see everything in your map clearly even at night or inside caves where there might be blocks that haven't been revealed yet because they're invisible! You'll also have cavefinder enabled which will help when looking for resources like coal/iron ore hidden beneath ground; diamond too if it exists near water sources (check this link). Fly mode allows you move quickly between different areas without being stuck on any one spot forever – perfect.
Features
Clean UI for the blocks you wish for X-Ray to add, remove and edit
Complete RGB Selector color
A sortable Blocks List
Apply bricks to the back
Remove blocks you watch
Checklist of blocks you have added
And much more.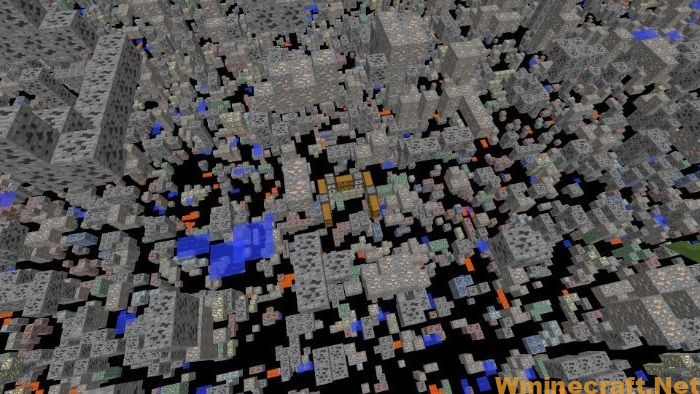 Screenshots:
Survival fly and fly speed
By default, there is no keybinding set for fly. To enable fly you must set a keybinding for it.
Pressing the fly keybinding enables survival fly. This allows you to use double jump to start flying. It is very similar to being in creative mode.
Double tapping the fly keybinding makes you start flying immediately.
Easy to install and compatible with any other mod(s).
How to install XRay Mod
1. Download Minecraft Forge Installer, the file XRay Mod.
2. Right-click Forge Installer, Run as Administrator and click OK to install Forge.
(You can skip this step if you have Minecraft Forge installed)
3. Open Start on desktop> Open Run (Or you can use the Windows + R
keyboard shortcut)
4. Type %appdata% into Run and press Enter.
5. Go to /.minecraft/mods folder
6. Place the jar file of the mod you downloaded in the mod folder and then run
Minecraft.
How to install XRay Mod for Minecraft 1.12.2:
Download the original XRay v58.jar for 1.12.1 (download below)
Extract the file XRay1121.class from this jar (with 7-Zip)
Rename it to XRay1122.class
Open the XRay1122.class with a hex editor, find the string XRay1121 and change it to XRay1122 , then save it
Add the XRay1122.class in the XRay-58.jar
Put the jar in the mods folder